Part 6 - Revised PCB
This article continues on from Part 5 - Audio Improvements.
Last night I made some improvements to the PCB design for XulaBee, including:
Increased most of the signal tracks to 0.5mm
Increased the 5V supply and ground tracks to 1mm
Fixed most angled tracks to be 45 degrees.
Checked the circuitry to the pmod connector for the SD card
Added circuitry for 2x sigma-delta DAC signals, including a dual op-amp to amplify the signals to line-level
Miscellaneous other changes
Here's how it now looks: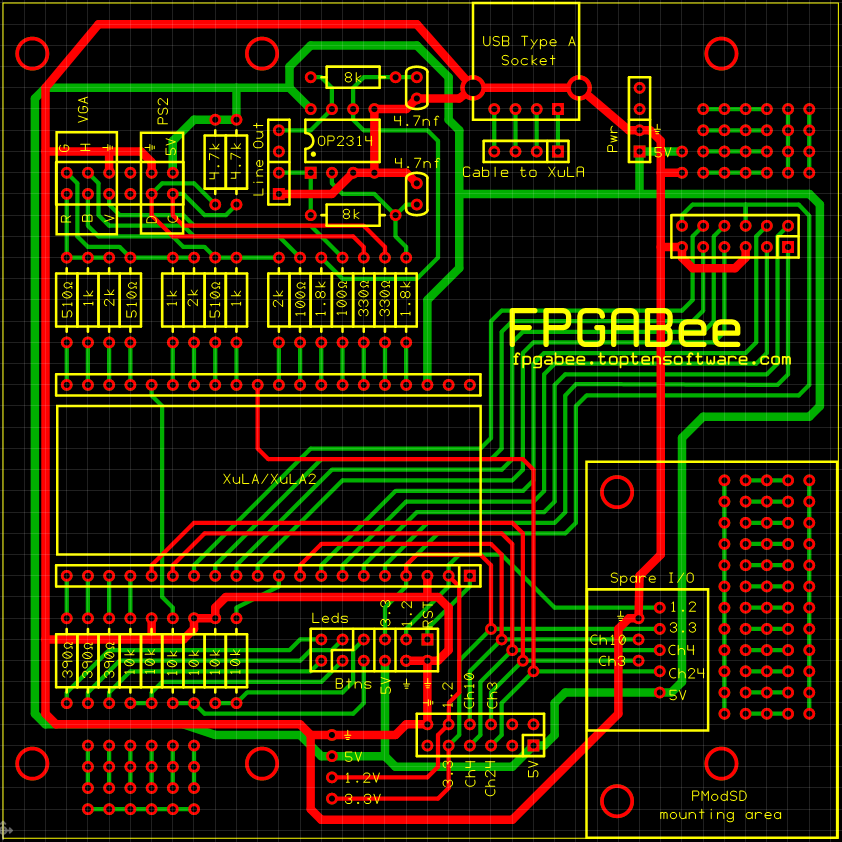 Bottom layer copper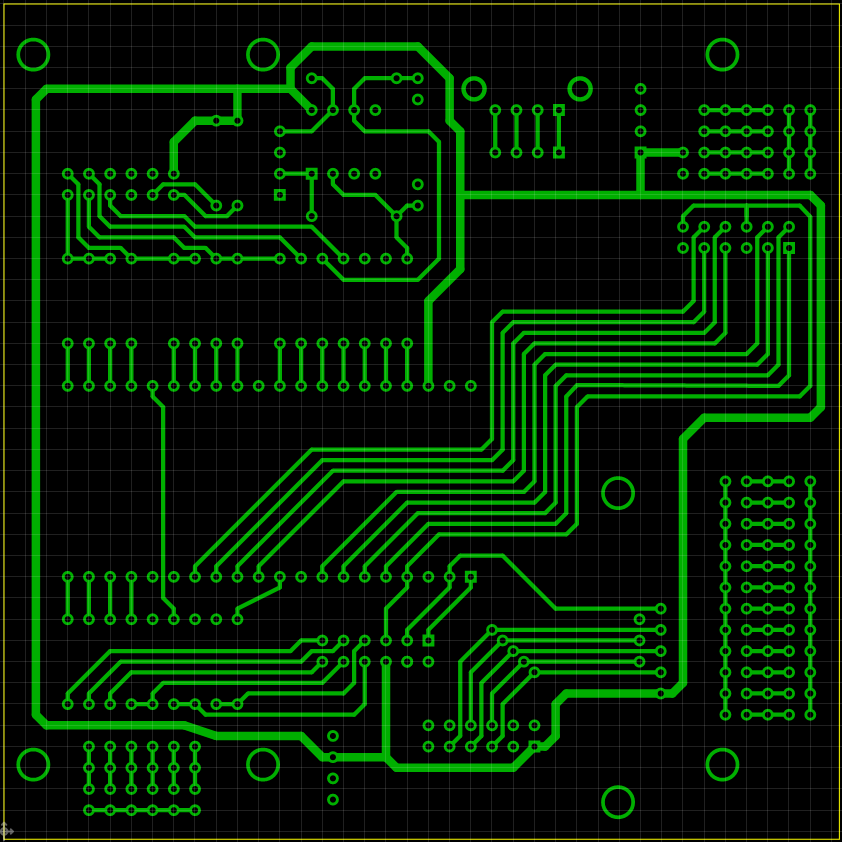 Top layer copper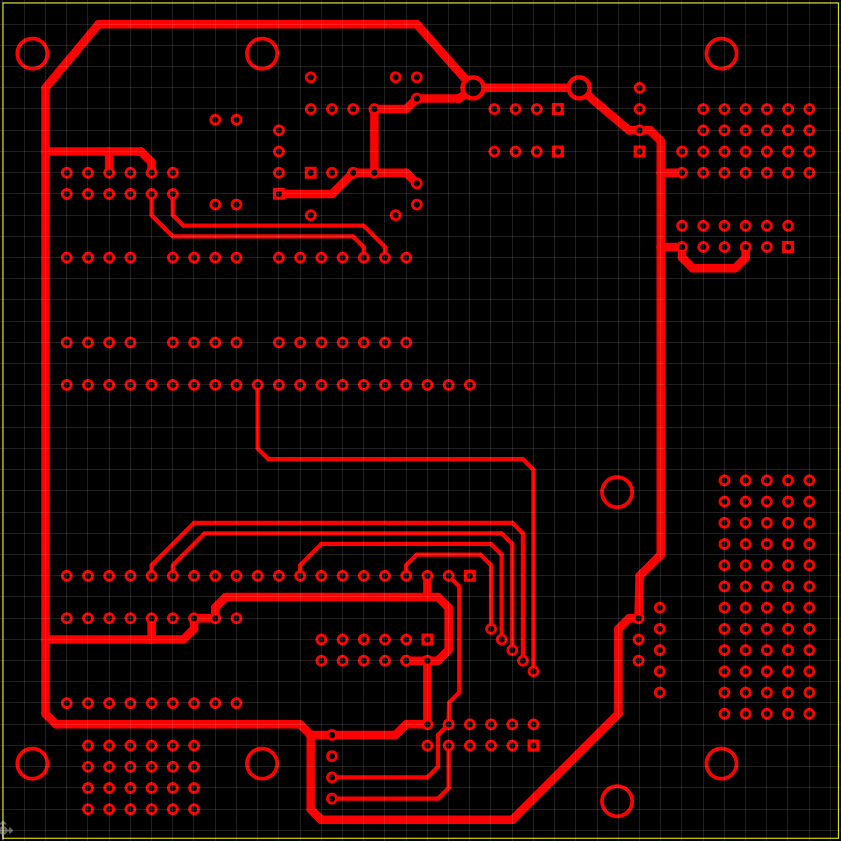 Larger Views
Building XulaBee continues with Part 7 - PCB v3.