FPGABee
The Microbee is an Australian made home computer that was popular in the 1980's. FPGABee replicates the digital circuitry of a Microbee and can run original Microbee software.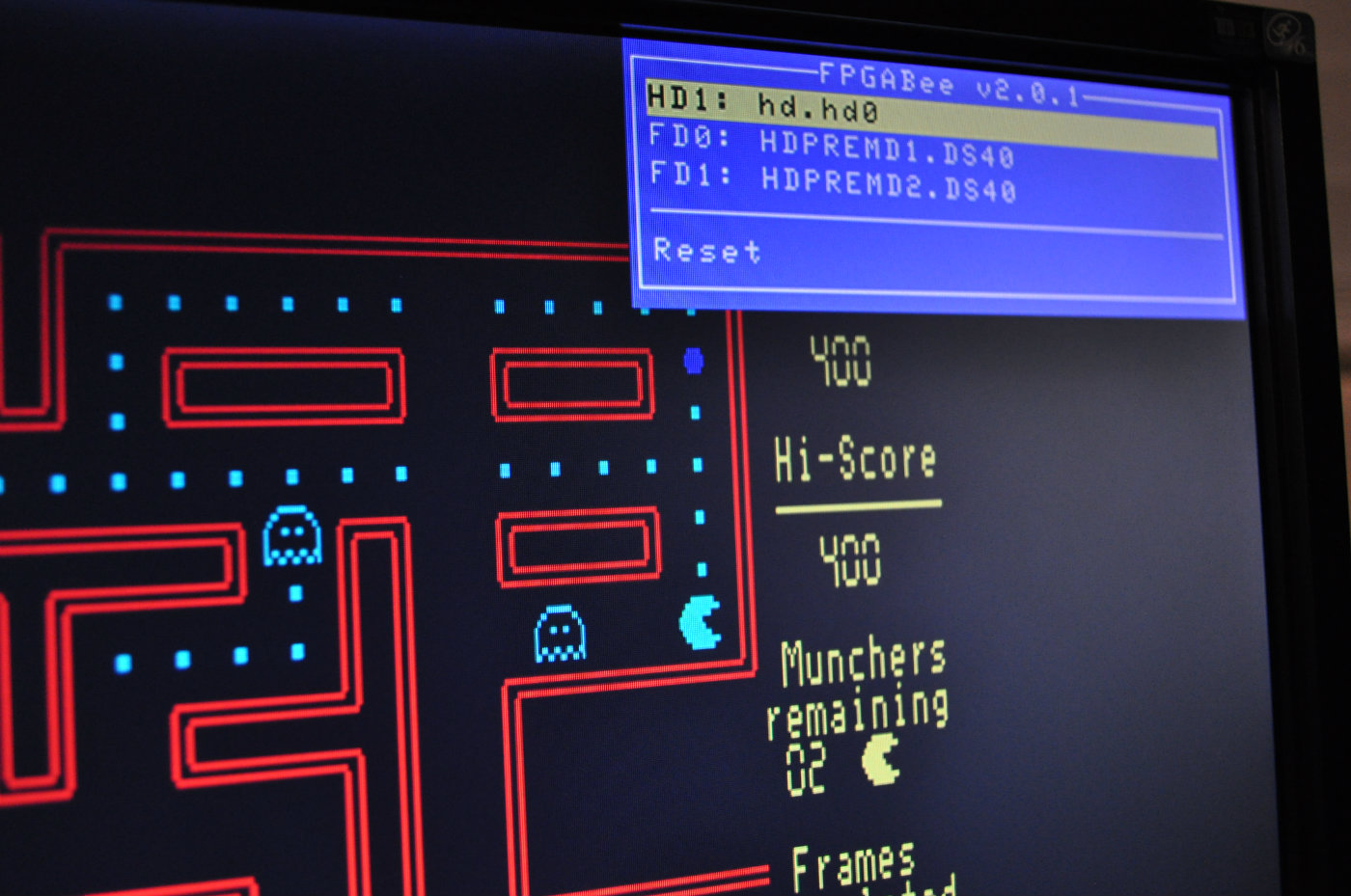 What's New in FPGABee 3
Ported to Papilio Duo with Classic Computing Shield
Support for SDHC cards
PCU firmware completely re-written in C
PCU support for sound on/off
PCU support for tape monitor on/off
PCU file manager (copy, rename, delete files on the SD card)
Tape playback and record to audio (.sba) files
Tape playback of .tap files via audio render
PCU now runs at 27Mhz
New NFFS file system for SD card
Cleaner non-domain crossing clock model (based on 108Mhz master clock)
New tapetool2 utility for managing tap, wav and sba files
Lots of bug fixes
WD1002 floppy disk support now works
Disk image sizes are checked before mount
New SD card arbiter allows PCU, tape and disk controller safe shared access to SD card
Improved soft reset
Now uses Z-80 NMI for keyboard, PCU disk complete and tape complete notifications
Lots of code clean up and improvements
Articles About Building FPGABee
These articles give a detailed look at what was involved in building FPGABee...
A series of articles describing the build of FPGABee version 1 with functionality roughly equivalent to a ROM based PC85 model.
These articles cover building of FPGABee version 2 which took a new approach and resulted in functionality equivalent to a HDD based Premium 128K Microbee.
Looks at packaging FPGABee into a small plastic case, with a custom PCB using a tiny Xula FPGA board.